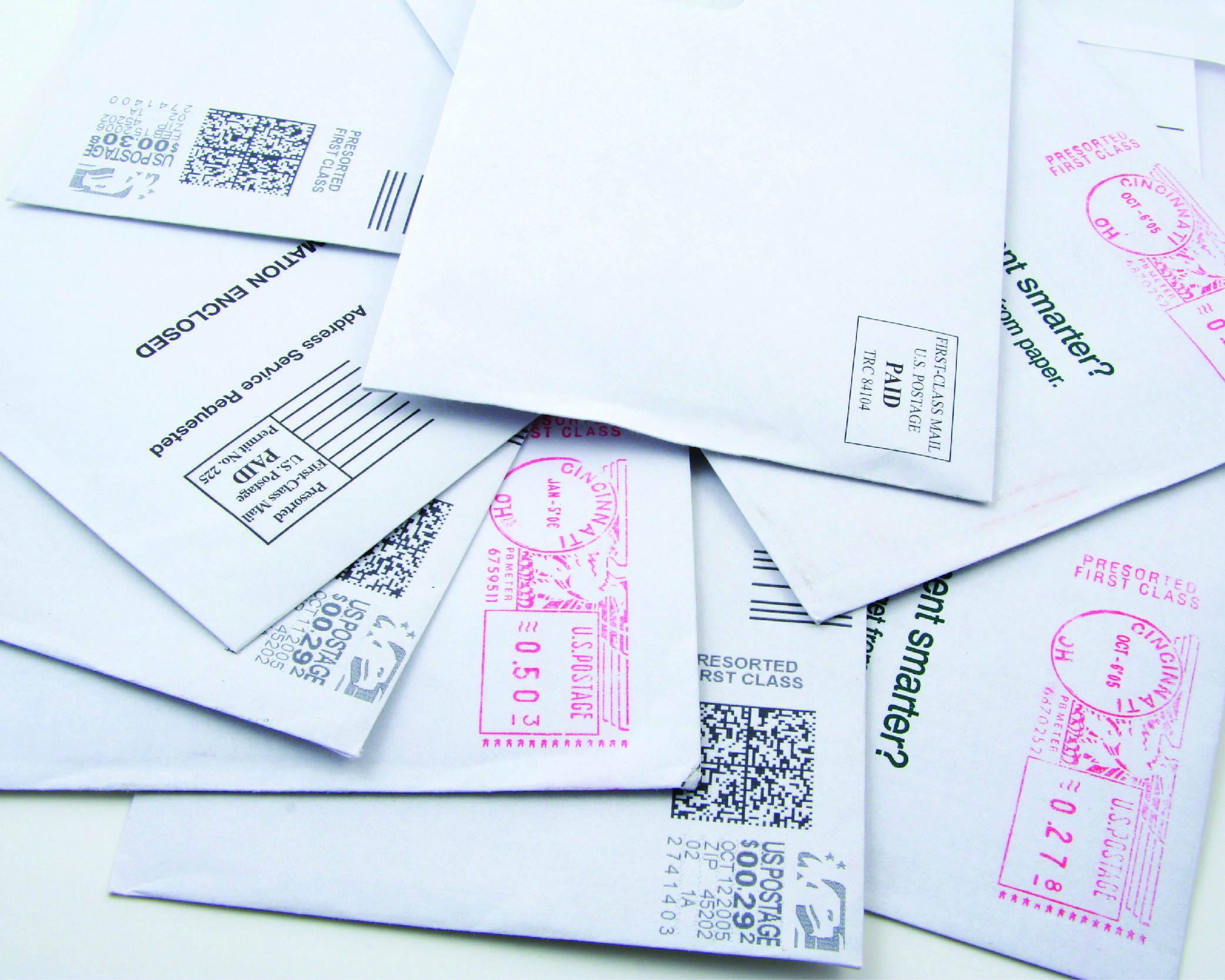 EDDM & Bulk Mailing
Interested in sending out a postcard or brochure about your business to current and potential customers? We can help you start an EDDM or bulk mailing campaign that drives fantastic responses and immediate results. Not only do we handle the design (if needed) and printing but we also take care of all of the logistics and paperwork and can even deliver your mailing to the post office ourselves.

EDDM Mailing
EDDM is a service offered by the US Postal Service that allows you to target specific areas by zip code and send your mail piece to every mailbox in that area.
• Postage rates around 17.6 cents (Local rates may vary)
• No need to buy a mailing list
• Control over your campaign's timing
• Better responses for larger pieces
• No Bulk Permit required

Bulk Mailing
Bulk mailing is a great and inexpensive way to get your mail piece to current customers or potential ones through purchasing a mailing list. We can source a mailing list for you based off of specific demographic groups that fit your target audience. Our bulk mailing service comes with a variable data printing option so that you can personalize each mail piece to it's intended recipient. We provide the bulk indicia so there is no need to purchase your own, as well as design, printing, and delivery to the post office.
Custom Design Services
We offer in house professional graphic design services. Let our experienced graphic designers transform your vision into an eye catching and professional looking business card that makes your business stand apart from the rest.
Printing Your Own Design
If you would like to provide your own (print ready) file we can do that as well. Please make sure your file meets all of the following specifications:

• Preferred filed format of .ai, .eps, or a PDF
• For photos resolution must be 300 - 600 dpi
• If it is intended that your artwork/colors go all the way to the edge of your print please provide us a PDF exported with bleeds (at least .125")

If you are unable to find a file that meets all of the relevant specifications consider reaching out to the person / agency who originally created your file and send them the requirements above.
Your cart is currently empty.